---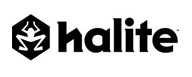 Designed to beef up your insulation on your 3-season or winter bag. This Climashield powered synthetic sleeping bag will also work perfectly as a spacious, comfortable summer bag.
The Overbag is 3-D shaped, making the side walls almost self supporting. This reduces the compression on the bag inside and maximises the loft and warmth.
With a small pack size and weight at 900 grams, this bag is perfect on cold arctic operations on those extremely cold days when your primary bag does not do the job. The construction of the zippers and opening allow extra ventilation and easy entry.
As the overbag uses 2 long YKK molded vislon zipper on each side you can ventilate the top part of the bag and at the same time increase the insulation in the foot piece of the bag with the open flap.
This huge opening and size of the bag makes it possible to wear all your gear when entering the bag.
Internal Size Dimensions:

Inside length: 240 cm / 94"
Inside width: 95 cm / 37"
Inside foot width: 52 cm / 20"
Max user height: 200 cm / 6' 66"
Temperature:
Comfort: 7°C / 45F
Comfort limit: 3°C / 37F
Extreme: -11°C / 12F
Sleep rating: 0°C / 32F